Vu Phuc Riverside
Thai Binh, Vietnam
The 49-hectare site is located near the ring road which connects Thai Binh to Hanoi and Haiphong, giving it premium access to the outer provinces. The guiding design principles were to design a vibrant urban environment on which open green spaces enhance the living areas, and are connected by a network of pedestrian and bicycle lanes where  residents can participate and meet each other, no matter which part of the city they live in.
Type: Housing, market-rate, mixed-use
The main node where the main axis and second axis intersect is called the "downtown core" where the highest towers constitute the main urban landmark of the area. The second axis connects the site to the outer ring road where most of the heavy pedestrian and vehicular axis takes place, and the water from the main river creates a small lake in between the rows of villas with the majority of them facing the water on one side with gardens on the other.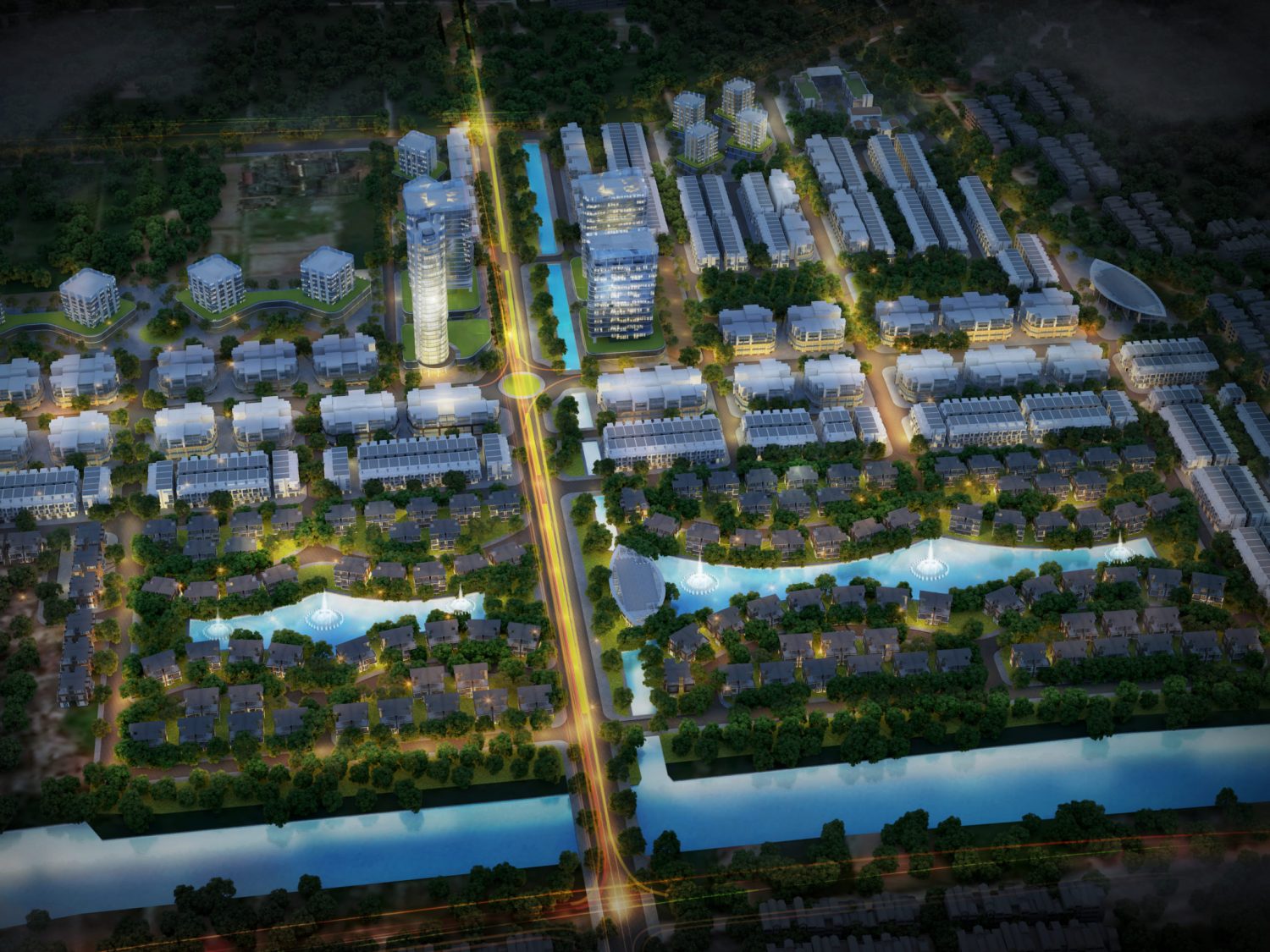 Two Axis Marking a Destination
Two main vehicular axis cross the site from north to south and east to west. The first one, which is the main axis, connects Thai Binh's city center to the site, featuring three urban nodes on the area where it intersects with the river and the  secondary axis. Along this main axis, a water canal and a green boulevard connects the villas, retail shops, and high-rise buildings to enhance the experience of the residents of each block.