Springfield Fire Station No.4
Springfield, MO
The City of Springfield has twelve fire stations ranging from small mid-century single-company buildings to more recent facilities with large bays and community rooms. None of them is satisfying all of the functional demands of a modern fire station, and the city embarked on a project to improve two and build two more. BKV Group teamed with the respected local architect Esterly Schneider to design replacements for stations No. 4 and No. 7, the oldest in the city, and two new stations in underserved areas of town.
BKV Group and Esterly Schneider toured several of the current stations to learn about the city's standards and preferred equipment. A survey of the firefighters identified the items they want to repeat from the current stations and which items they would like to avoid in the new stations. Detailed space standards allowed the city to visualize the building programs and confirm that the proper equipment and furniture fit in the space allotted.
Client: Springfield, MO
Type: Fire
Size: 7,010 SF, 2 drive-through bays, 6 bunks
Originally developed as a two-story station to fit on a narrow site, a drastic local increase in construction costs forced the redesign of Station 4 as a single-story scheme. The resulting design narrowed the apparatus bays slightly and moved closer to the neighboring property to the north, but bid within the City's budget.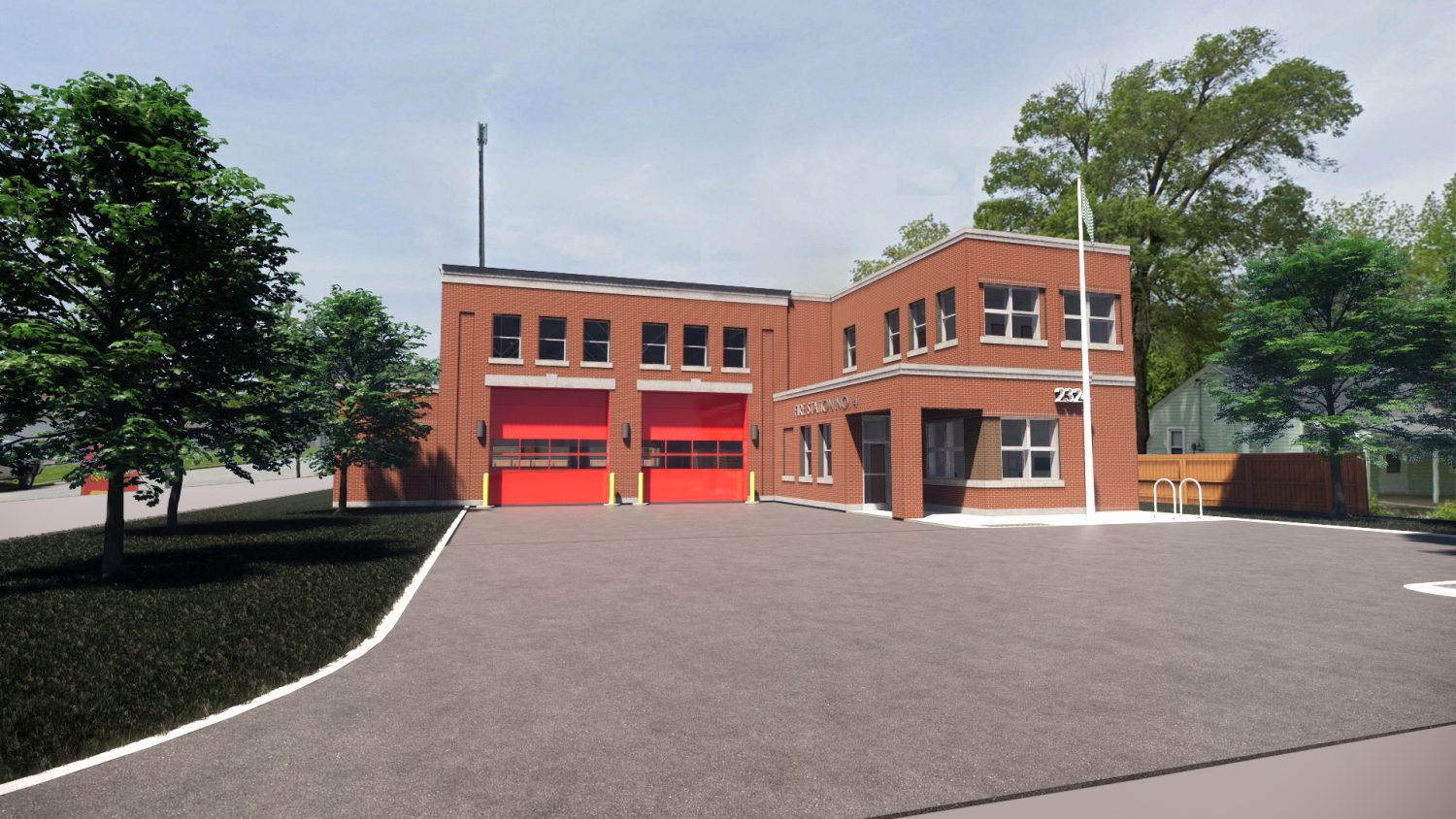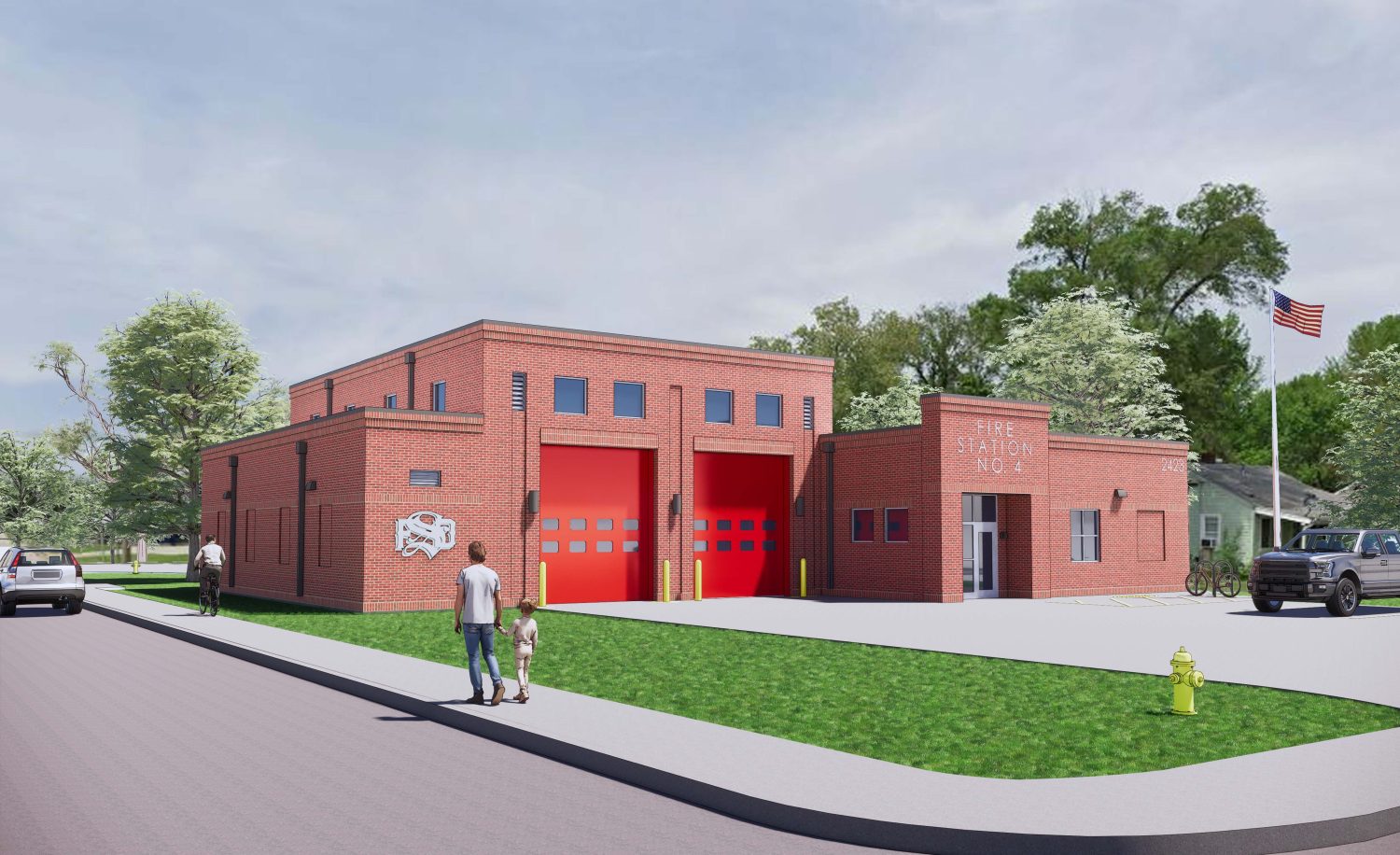 The site is very narrow, so the fire station lays out with the bunk rooms above the living spaces. A fire pole speeds response from the second floor. The two-bay design uses brick and cast stone for longevity and includes a small canopy at the public entry to aid wayfinding for the public. The Station will be LEED Silver in compliance with City statute.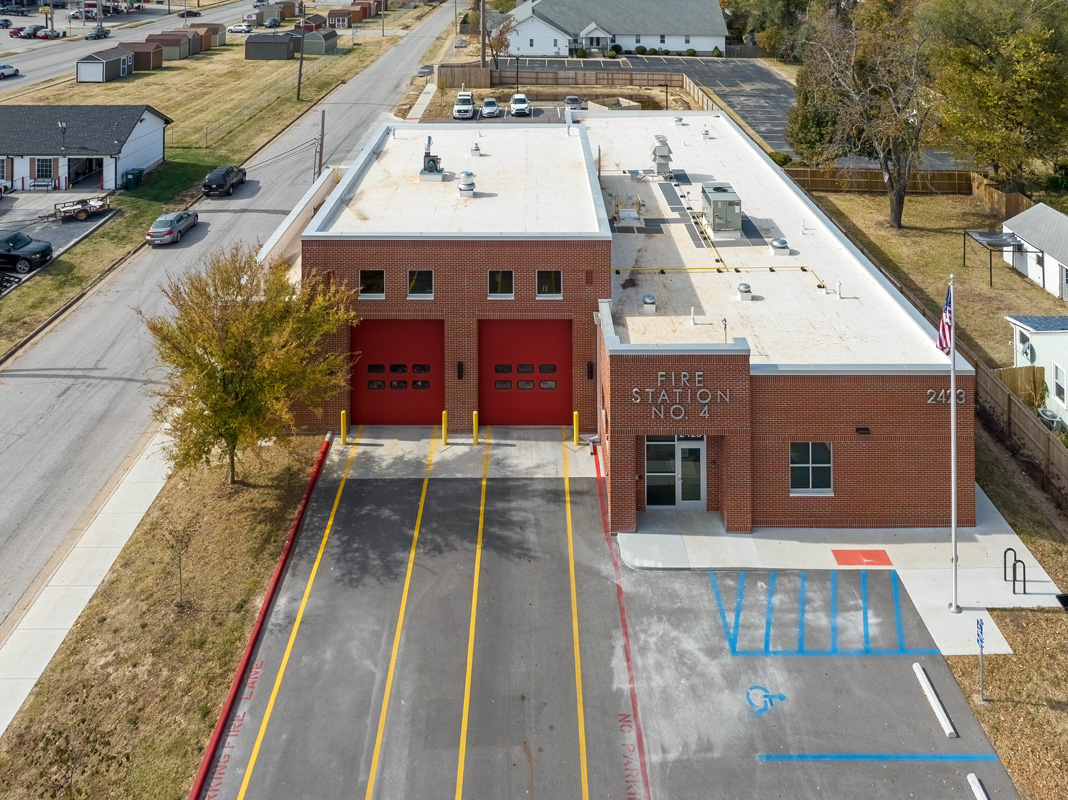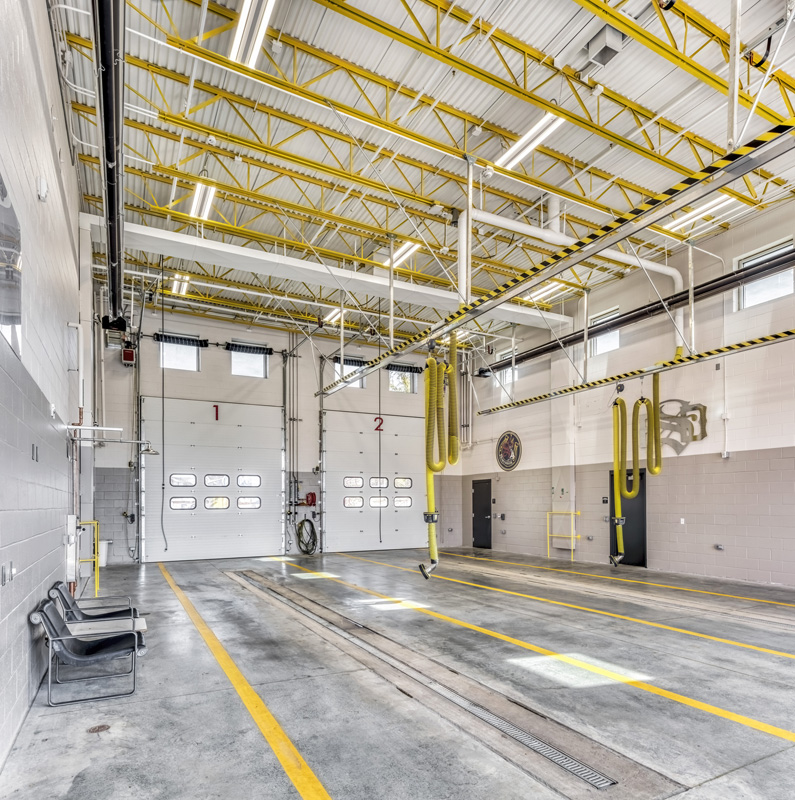 The fire station will contain gender-neutral facilities, lactation rooms, appropriate decontamination spaces, separate contaminated and clean zones, and physical conditioning spaces. Fire Station #4 houses six firefighters to staff an engine and a medic.