Welcoming New Associate Partner, Tim Bertschinger
Tim Bertschinger joined BKV Group in January as an Associate Partner in our Washington, D.C. office, bringing with him a wide-ranging portfolio and diverse set of skills to differentiate the firm, notably with entitlement-dependent and community projects within the D.C. region.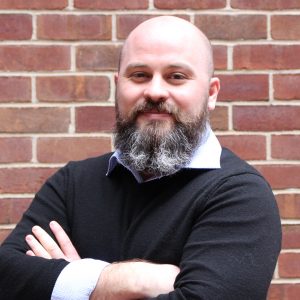 With previous firms, Tim has worked within the multifamily, student housing, commercial, master planning, and civic practice areas, notably with Howard Hughes Medical Institute, the University of Maryland system, DC Public Libraries, DC's DMPED, and numerous private development firms. His work is imbued with a particular focus on the spirit of place and creation of contextual and highly functional responses to a site and problem. Tim rejects the notion of scale-specific responses, believing that maximum value requires a holistic and broad understanding unique to each project. As an architect he cultivates, and enjoys most, a process which brings the collective experience and expertise of clients, communities, and other professionals to bear on identifying and realizing the potential of a site to create transformational architecture and well-loved places.
As the child of two teachers, a dedication to lifelong learning, education of others, and improving the profession at-large is central to Tim's approach to architecture. In practice, he is consistent in supporting professional development and elevating the level of practice around him. Tim has moderated panel discussions at DesignDC with a focus on sustainability, and the challenges and opportunities in building Net-Zero Energy buildings. He is a visiting lecturer and studio critic in the graduate architecture programs at both Catholic University of America, teaching Real Estate and Sustainability focused studios, and at University of Maryland College Park teaching the Urban Design Studio with Professors Bell and Calleri.
Tim's role in the D.C. office of BKV Group will be multi-faceted and wide-ranging, aligning with his diverse background and skill sets. Tim will broaden BKV Group's reach locally, contextually, and regionally. His hiring is strategically aligned with "enriching lives and strengthening communities" – the BKV Group mantra – spurring a stronger design culture in the D.C. office, and collaborating with clients in creating unique places and spaces.